2-Dec-2013 Baulkham Hills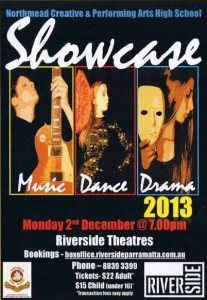 As Lara is going to a CAPA high school next year, we went along to the annual Showcase performance at the Riverside Theatre in Parramatta. She is very excited about starting high school and joining in the performances.
Jane's friend Vivian came along also and brought her father for another cultural outing.