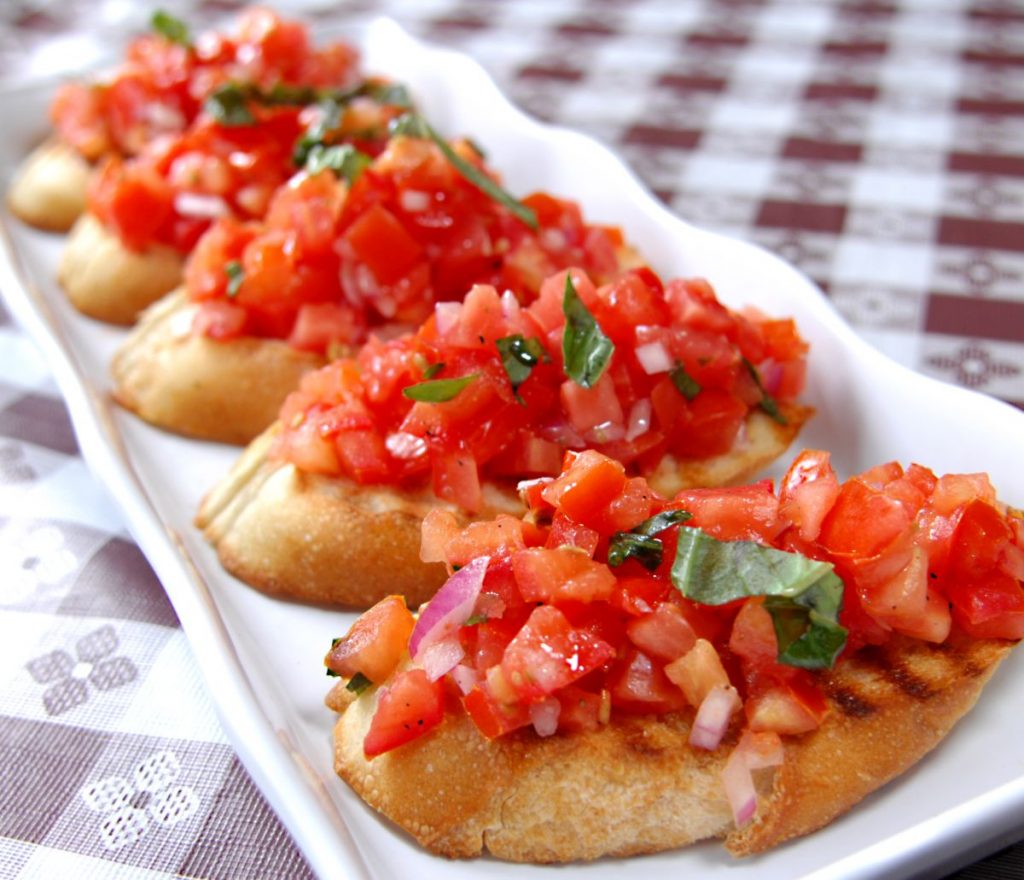 This Bruschetta takes 10 minutes to prepare and serves 4.
Ingredients
4 slices Italian bread or sourdough
4 Roma tomatoes, chopped
1/2 small red onion, peeled and chopped
1 clove garlic, peeled and finely chopped
2 teaspoons balsamic vinegar
2 teaspoons olive oil
2 tablespoons torn basil leaves
Black pepper, to season
Method
Toast or chargrill bread. Combine remaining ingredients in a small bowl. Let stand for 10 minutes.
Cut the bread slices in half and spoon over tomato mixture.